This architecturally designed cedar home in Titirangi sits beautifully in its environment.
This tricky, but fairly typical for Titirangi, site in Kohu Road required resource consent due to the surrounding bush and native trees. This made laying the foundations difficult as we could only dig the bare minimum clearance behind the block walls.
With difficult access and zero tolerance for error, we cut the timber framing and timber rafters on-site, and then installed them by hand. Well-hidden steel beams throughout the framing allow for wide-open spaces. Out front, the exposed aggregate stairs appear to be floating. These were formed and boxed in situ. The three-car garage offers ample space for the family's vehicles.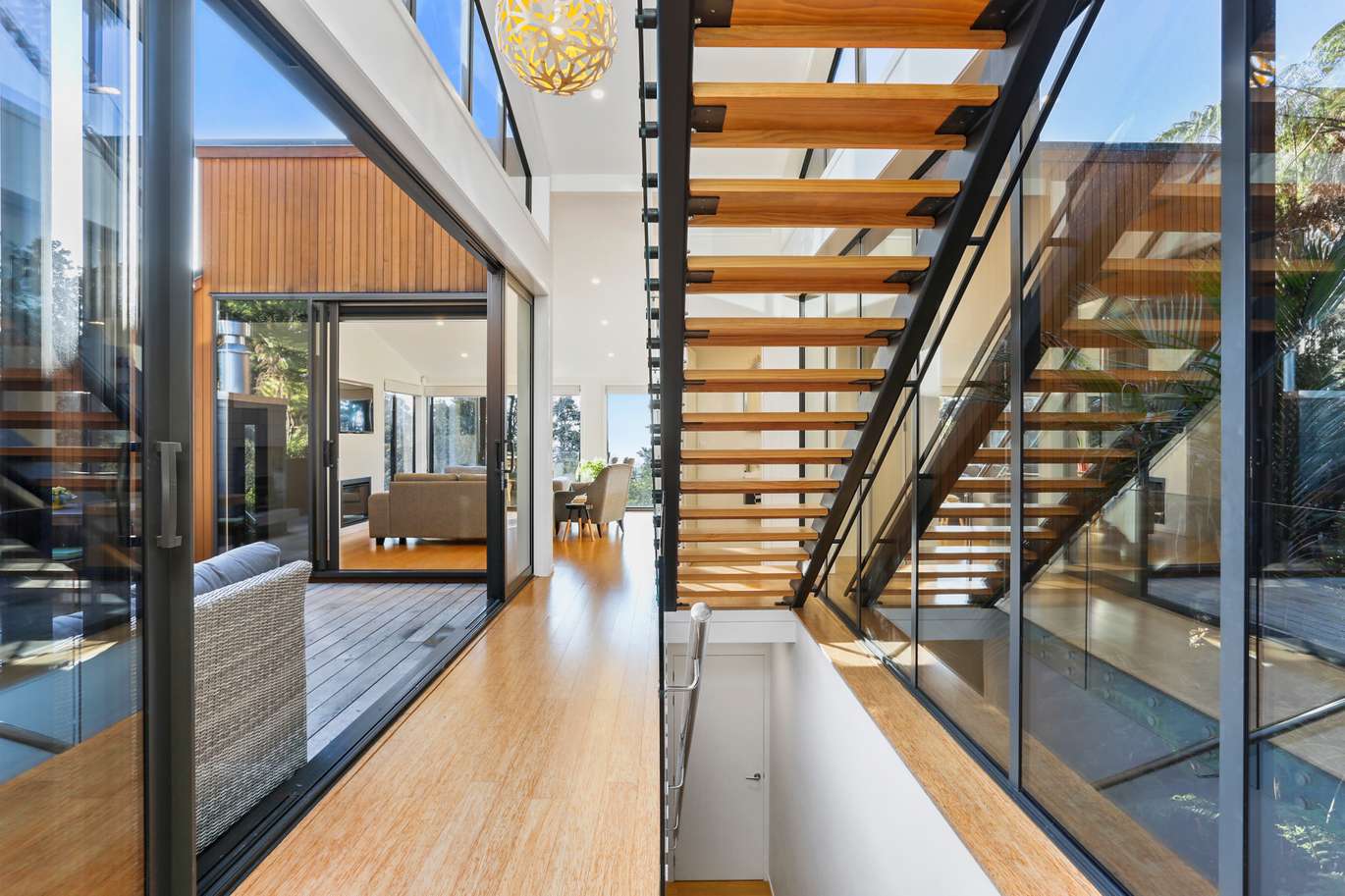 The exterior cladding is vertical shiplap cedar weatherboard, oiled in a natural looking colour. The home's design utilises the slope perfectly with three levels connected by a feature staircase. We installed the internal stairs on site, one steel stringer at a time. We then handmade the treads and finished them with polyurethane.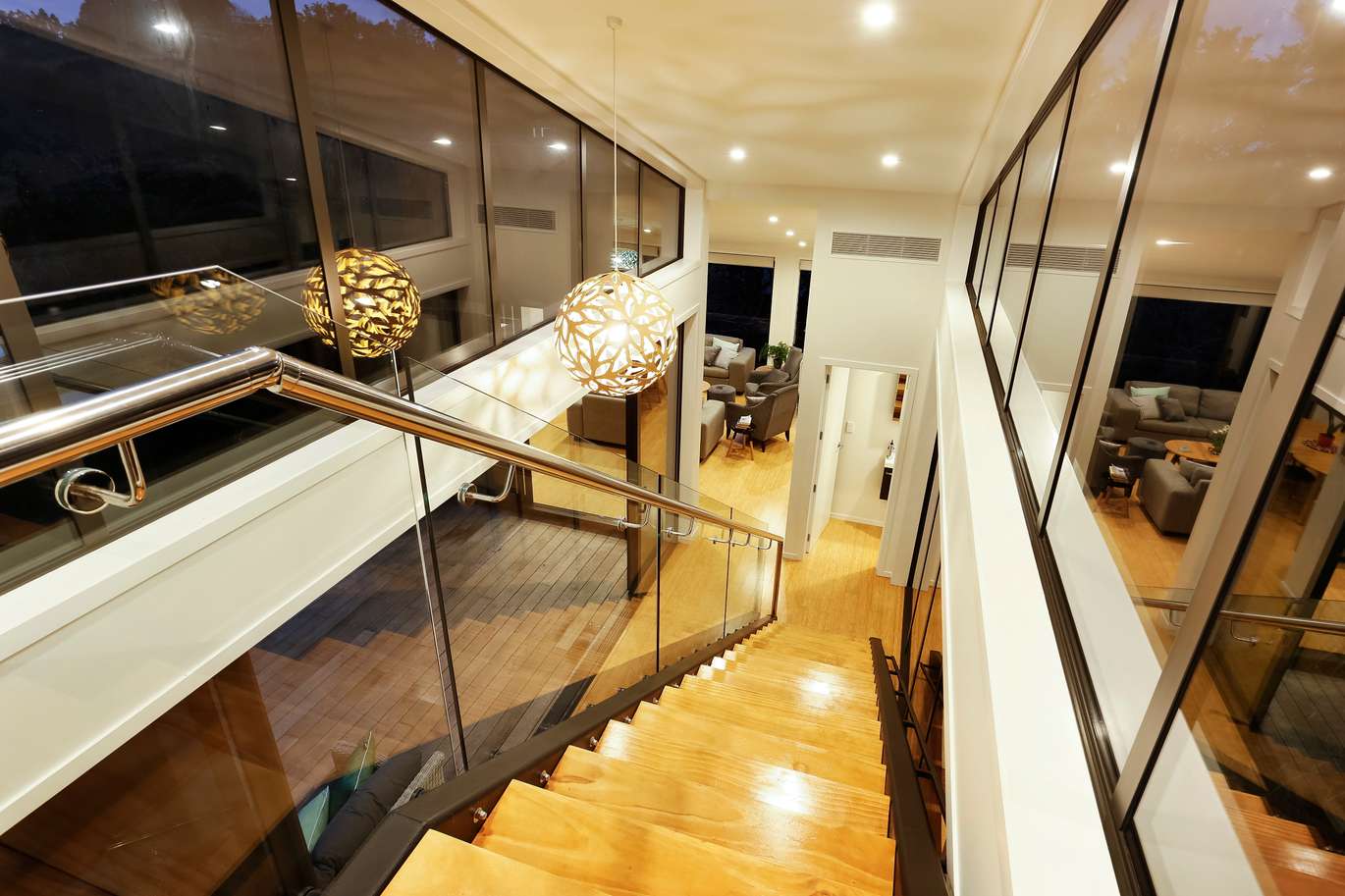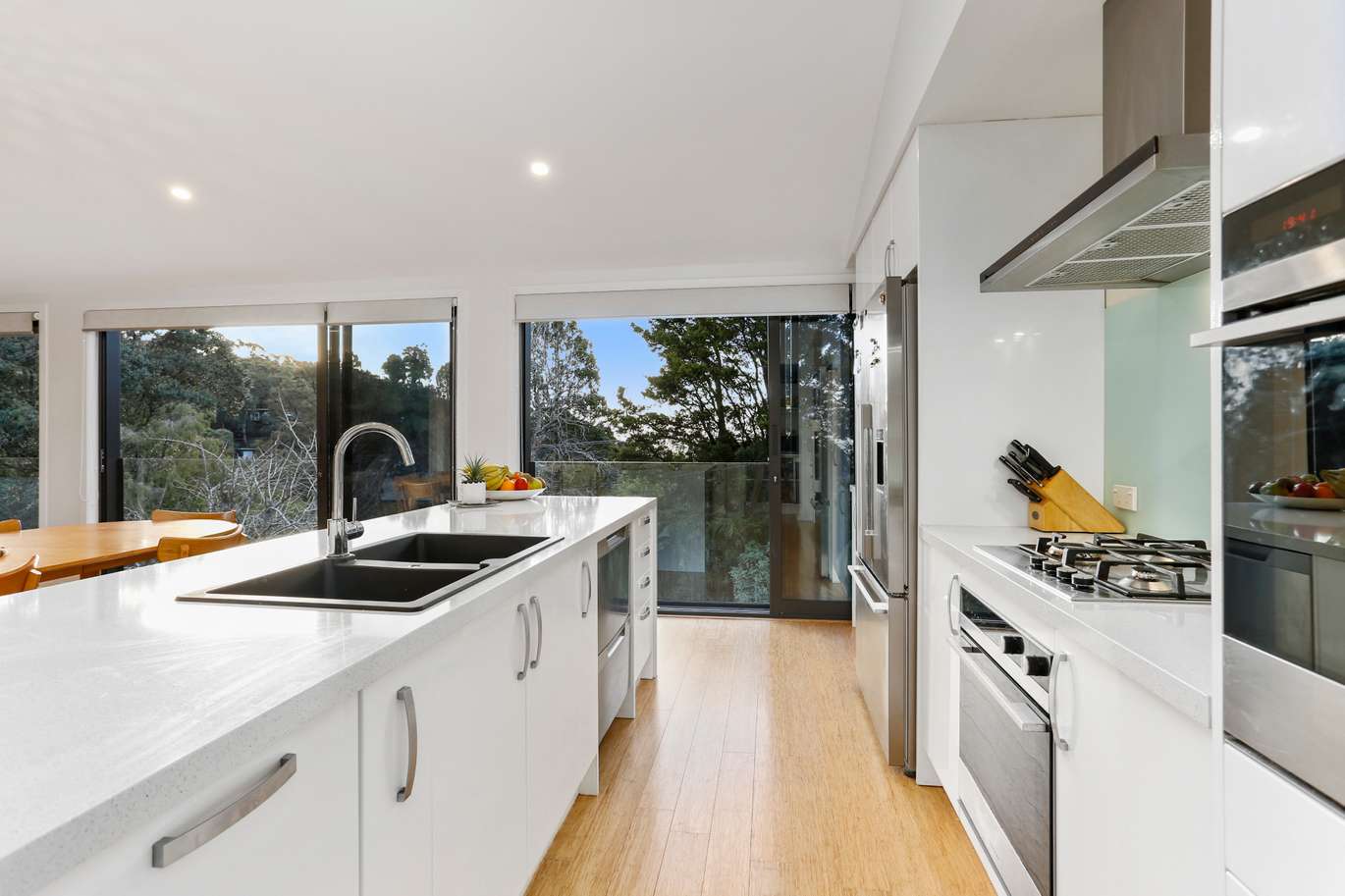 This spacious cedar home features an open plan living area, intimate TV lounge and three of the four bedrooms have their own ensuite. The extensive use of glass allows the natural light to pour in and takes advantage of the stunning bush and city views.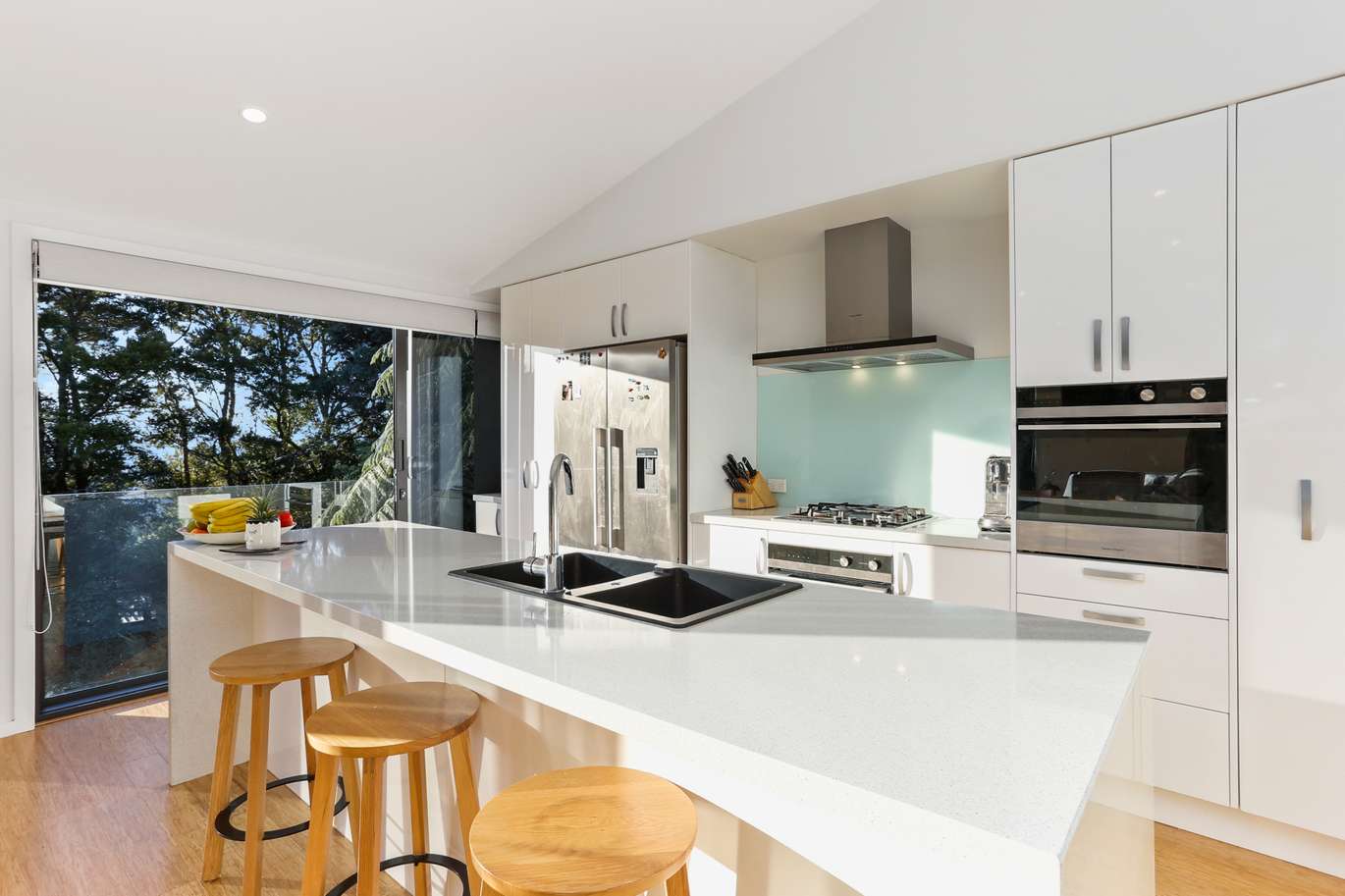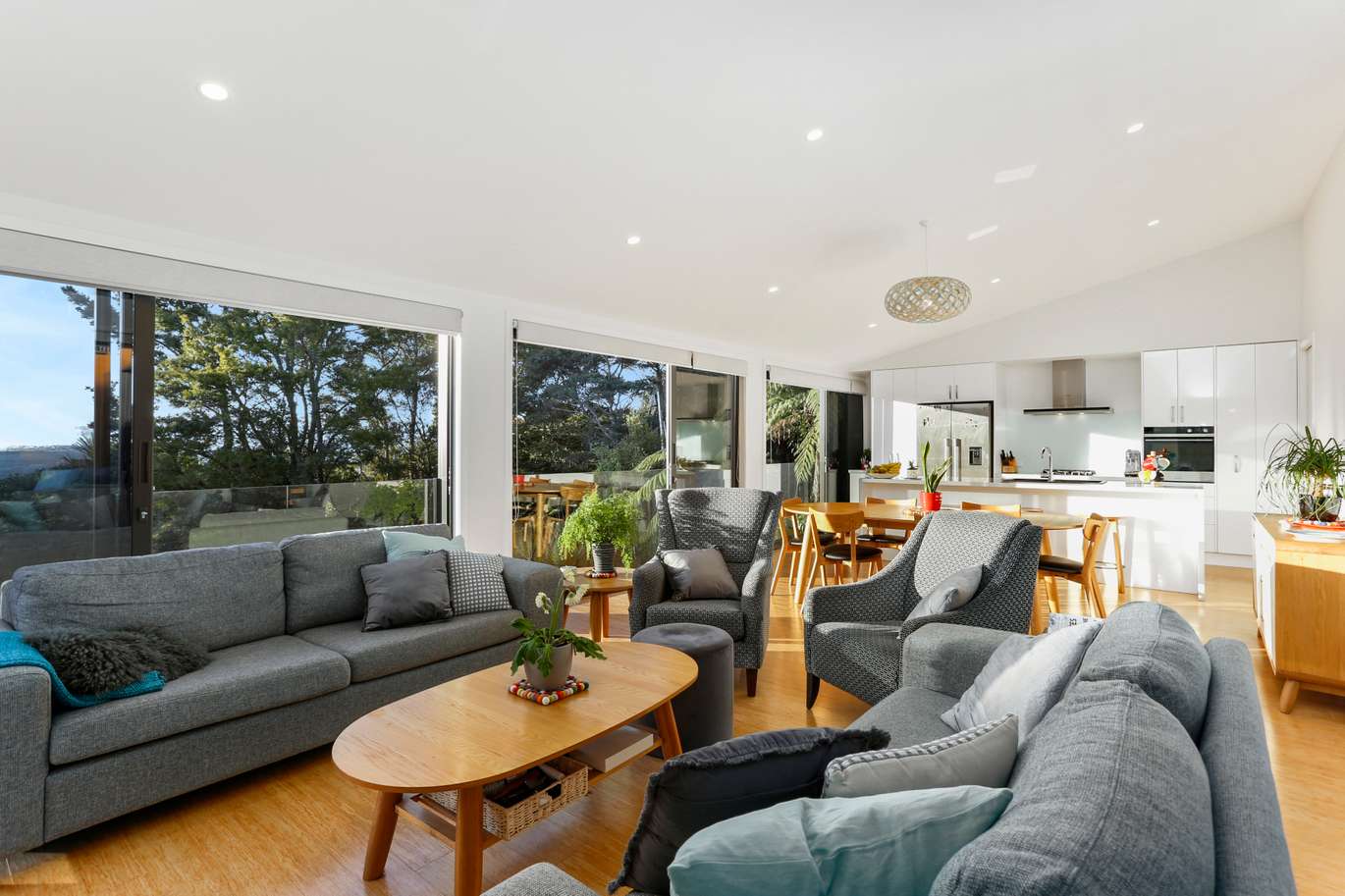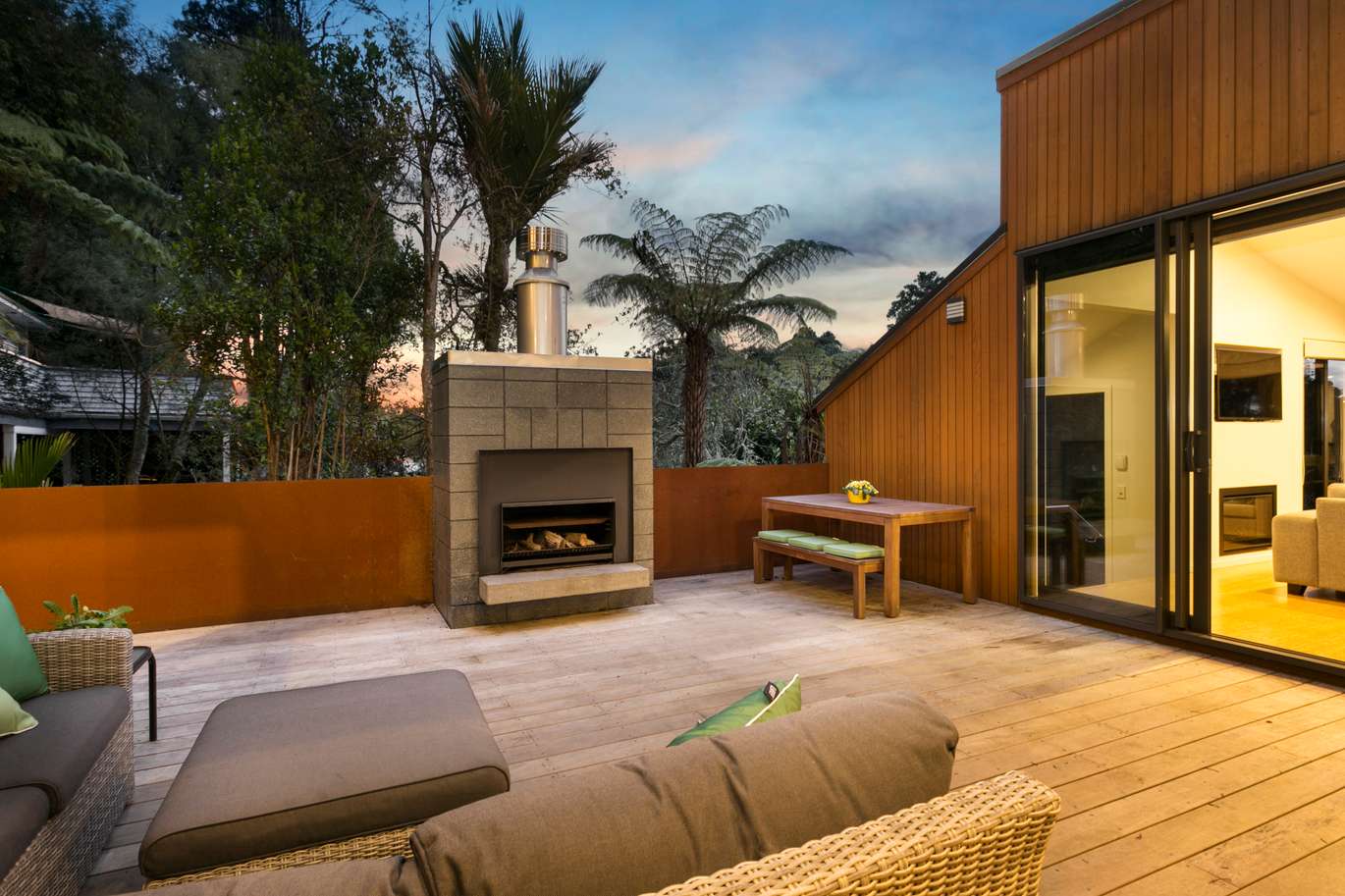 With its own stylish fireplace, the deck provides an ideal outdoor living and entertaining space. Originally designed to include a glass balustrade, we suggested installing a solid, rusted metal finish one. This not only provides added privacy, but also gives a more interesting look.
It's our attention to detail, craftsmanship and friendly customer service that has made Highend Homes such a sought after building company. Whether your budget is big or small, we'll work with you to deliver a quality home you'll love for years to come.
We would love to meet with you or your architect to discuss your plans.

Call us today! Ph 0800 25 26 25
Ready to create your new home?